Achieve Your Goals
New Fitness Classes Every Day

Group classes with a personal trainer!
Therien Martial Arts and Fitness Centre offers a wide range of personal fitness classes to fit your schedule and help you meet your personal goals. All group classes are developed by Certified Personal Trainers and led in a way that allows you to go at your own pace – after all, your fitness is all about you! 
Choose from $20 drop-in classes or get unlimited fitness classes by signing-up for a membership. Or, if you're still not sure, try a class for free. 
Circuit Fitness
Get a full body workout packed with exercises, stretching and drills. Every class is different with new and interesting circuits to try. The class is always created and monitored by a certified fitness instructor.
Seniors'/Beginners' Fitness
Get Active and Make New Friends!
Senior and Beginner Fitness is similar to all of our other fitness programs, but on a lighter scale. Classes consist of cardio, resistance training and chair workouts. Like all of our other fitness classes, you go through the workouts at your own pace and your certified fitness instructor will help you modify all exercises to suit you. This class is perfect for anyone wanting to get in shape but looking to start slow or dealing with physical limitations that may require a more customized workout.
Personal Training
Looking for 1-on-1 attention to meet your personal fitness goals. Get in touch with us and book your private session today. Your personal trainer will work with you to develop a program unique to you, around your schedule.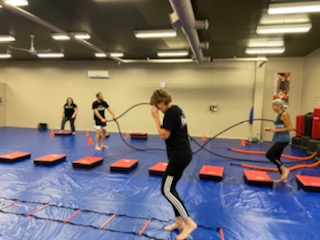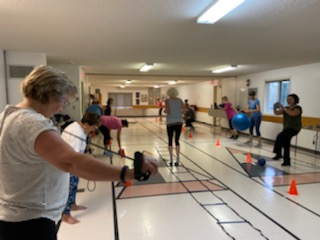 Want to learn more about our Fitness Programs?
Complete the form below to get in touch with us today!