Ready for a Workout?
Kickboxing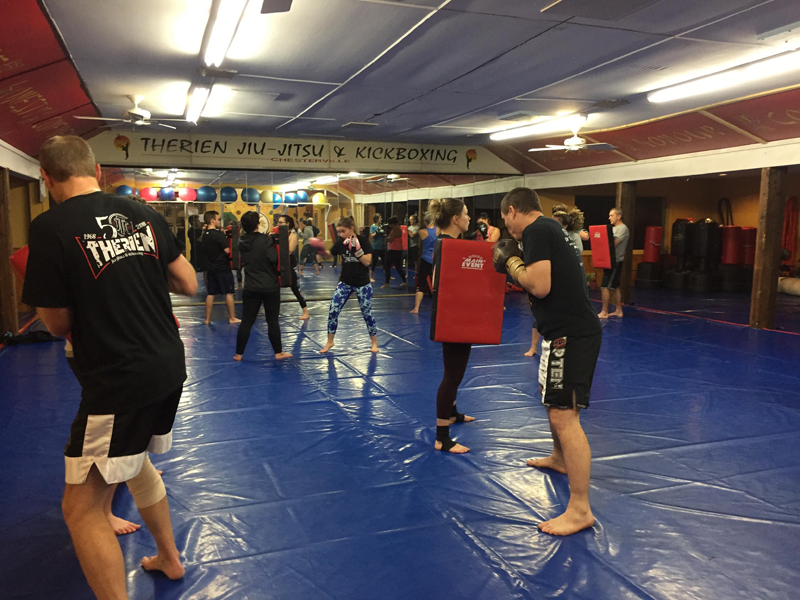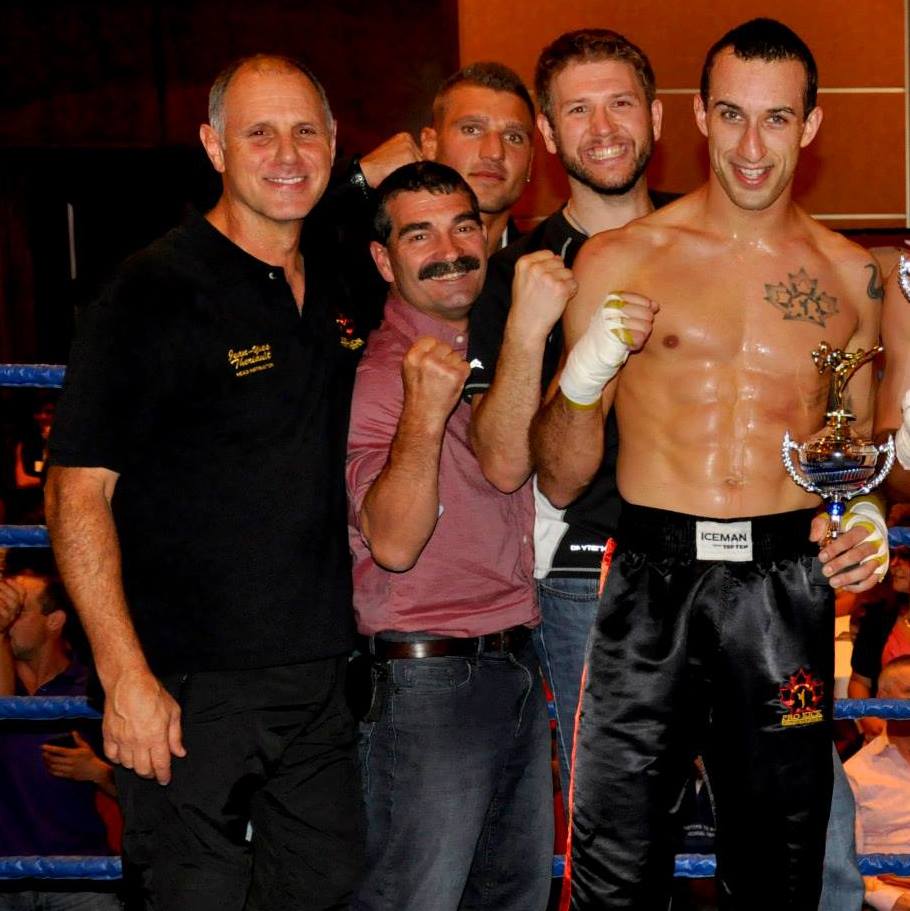 All Therien kickboxing classes have been developed by 23 time world kickboxing champion, Jean-Yves Theriault. Whether you're looking for a full body workout or to compete in the ring, we can help you achieve your goals. Classes are fun, intense and, most importantly, at your own pace.
Get started today by signing up for a free trial class, purchse a membership or join us any time for a $15 drop-in class.
Cardio Kickboxing
Cardio kickboxing provides a full body workout with no physical contact (ie. nobody will try to hit you). In addition to a great cardio exercise, you'll gain muscle strength and flexibility. Learn the essentials of kickboxing in a friendly environment, all while working up a sweat, relieving stress and making new friends. This class is great for all adults looking to get in shape with a workout at their own pace while having fun and learning some martial arts.
Prokick/Competitive Kickboxing
The Therien Prokick program is designed for those who love the cardio class and want to go further in learning the sport's technical details. Work closely with certified instructors to improve your technique, both bags work and in sparring. As you progress, you'll move up through the levels to eventually achieve a Gold Certification. This class is great for those who already have kickboxing experience, want an extra workout, and have a desire to learn.
Therien Kickboxing has produced a number of kickboxing champions, including Chesterville's own provincial champion, Paul Norman. Whether you want to be a champion, try an exhibition fight in a kickboxing ring, or simply practice sparring, we'd love to train with you. Under the coaching of 23 time world champion Jean-Yves Theriault, you'll be part of a team, work through intense physical workouts, and get what it takes to make it through 3 rounds in the ring. This class is great for students with strong cardio, advanced in the Prokick program and have a positive attitude.