Programs
Martial Arts and Fitness for Everyone

Therien Jiu-Jitsu teaches CAN RYU jiu-jitsu, which is the Canadian System of Self-Defence. Created in Ottawa by Professor George Sylvain, this modern style combines elements of traditional Japanese jiu-jitsu, judo, kickboxing, karate, and standard police techniques.
Jiu-jitsu offers a number of proven benefits, including:
Increased ability to focus in school
Assistance in setting goals and achieving them
Improved self-confidence
New friends
Basic self-defense techniques
Healthy exercise regime
We offer jiu-jitsu classes for all levels and ages, starting with our Little Dragons program (ages 4-6) all the way to our Essentials jiu-jitsu program. Explore all of our classes and contact us today to start your three class trial, which includes a free uniform.
Little Dragons
The Little Dragons program is designed to teach kids the basic principles of martial arts in a fun, play-based learning environment. Students will progress through levels while acquiring the right skills they need before joining the full jiu-jitsu program. This includes basic techniques and coordination, as well as important life skills, such as focus, respect, listening and confidence.
Junior Jiu-Jitsu
In addition to self-defence, jiu-jitsu is a great source of lifetime personal growth skills in a fun and motivating environment. Our team motivates kids and help bring them to their highest potential through hard work and discipline, while in a positive and friendly atmosphere. It's not unusual for us to get feedback from parents about the positive effects jiu-jitsu has on our youth, from better behaviour at home to more focus in school.
Adult Jiu-Jitsu
Therien Jiu-Jitsu is strongly based on the practice of self-defence and provides a stronger sense of personal safety.  The adult program at Therien Jiu-Jitsu follows the same curriculum as the youth program and in the same positive, social atmosphere, but moves at a faster pace. We include more intense cardio workouts and more focus on technical details. These programs promote the ongoing development of one's physical strength, agility, balance, leverage and timing, as well as self-esteem, self-control and concentration. 
Essential Self-Defence
We strongly believe that self-defence should be available to everybody, regardless of age or physical limitations. Therien Jiu-Jitsu's Essential Self-Defence program provides just that.  Join these classes and learn critical martial arts techniques, customized to fit you.  You'll follow the same curriculum as all other jiu-jitsu classes. Rather than throws and grappling found in our traditional jiu-jitsu program, you will focus on escaping, striking and controlling your opponent in the most efficient manner possible.  If you have a sore back, bad knees, or any other concern, Essential Self-Defence may be for you!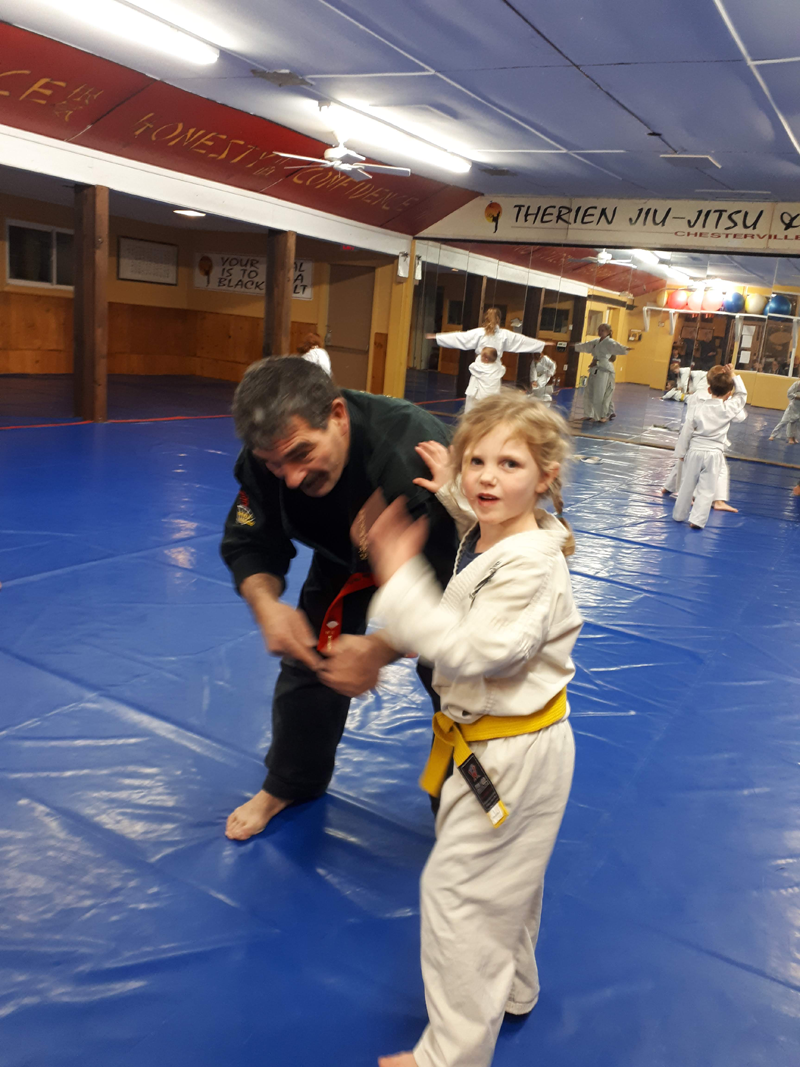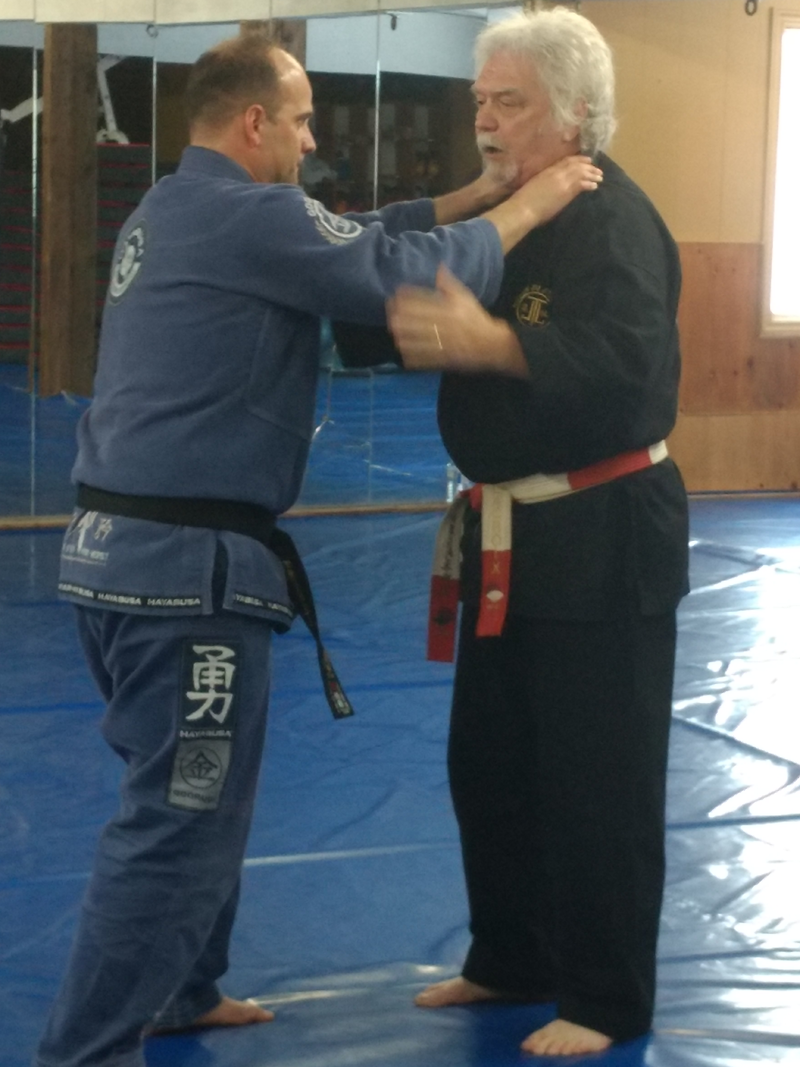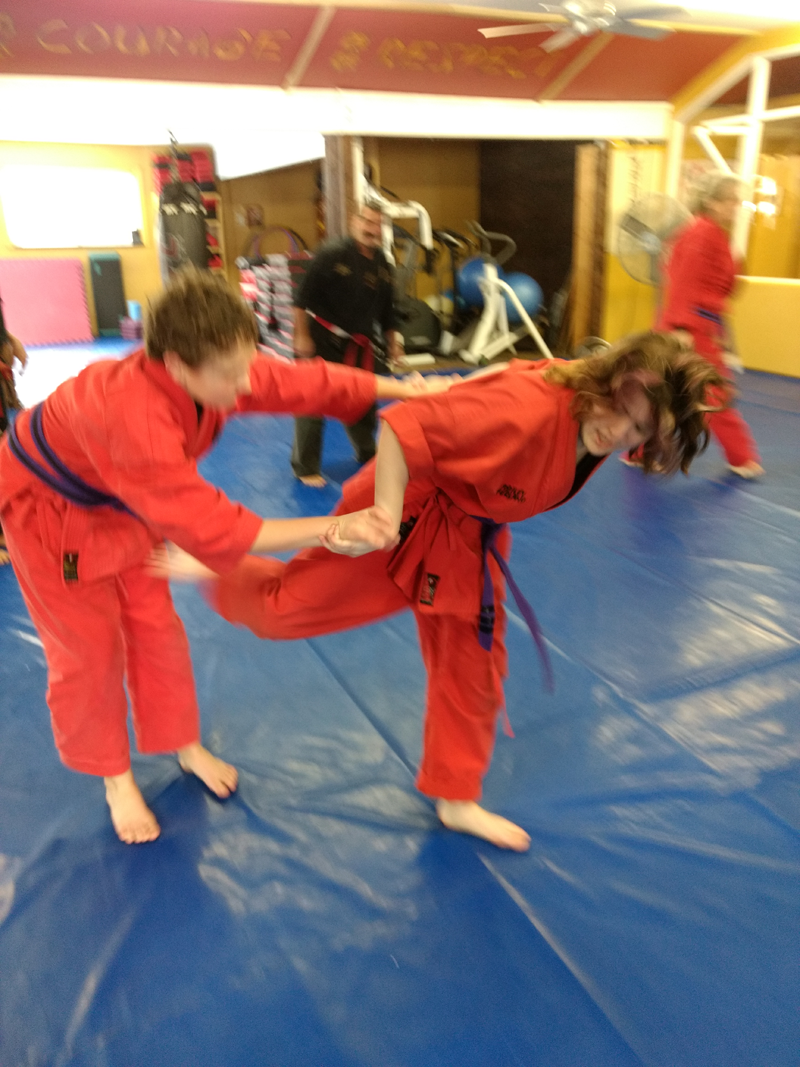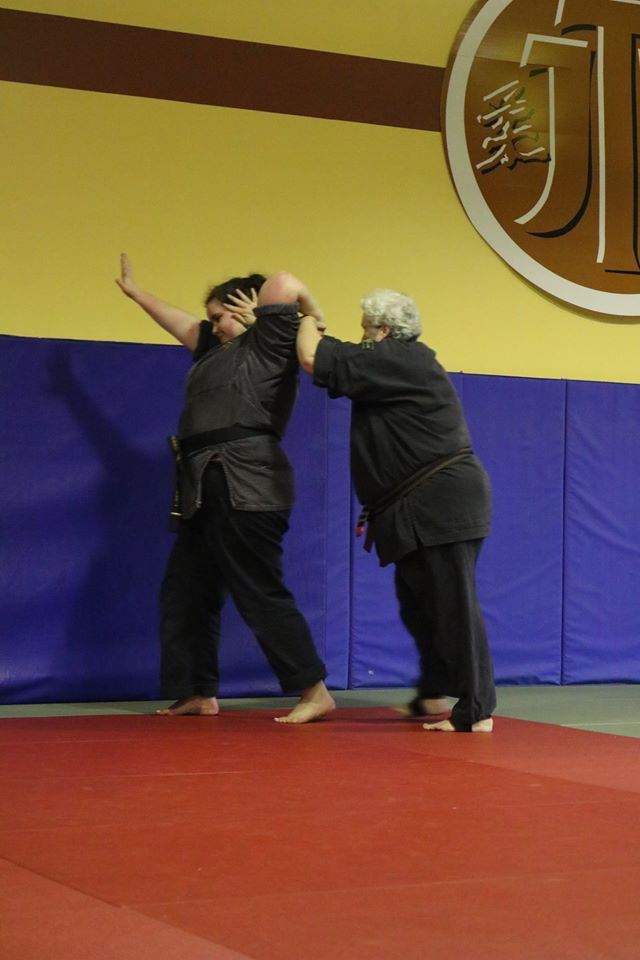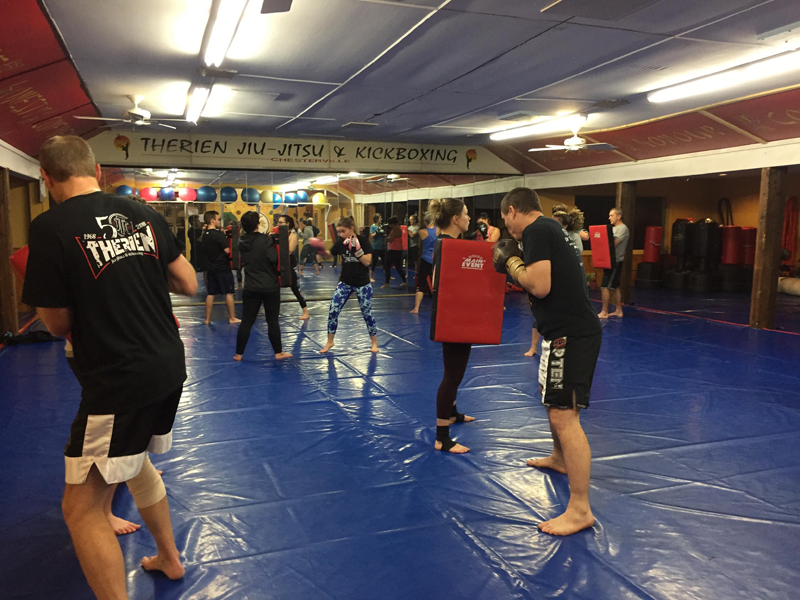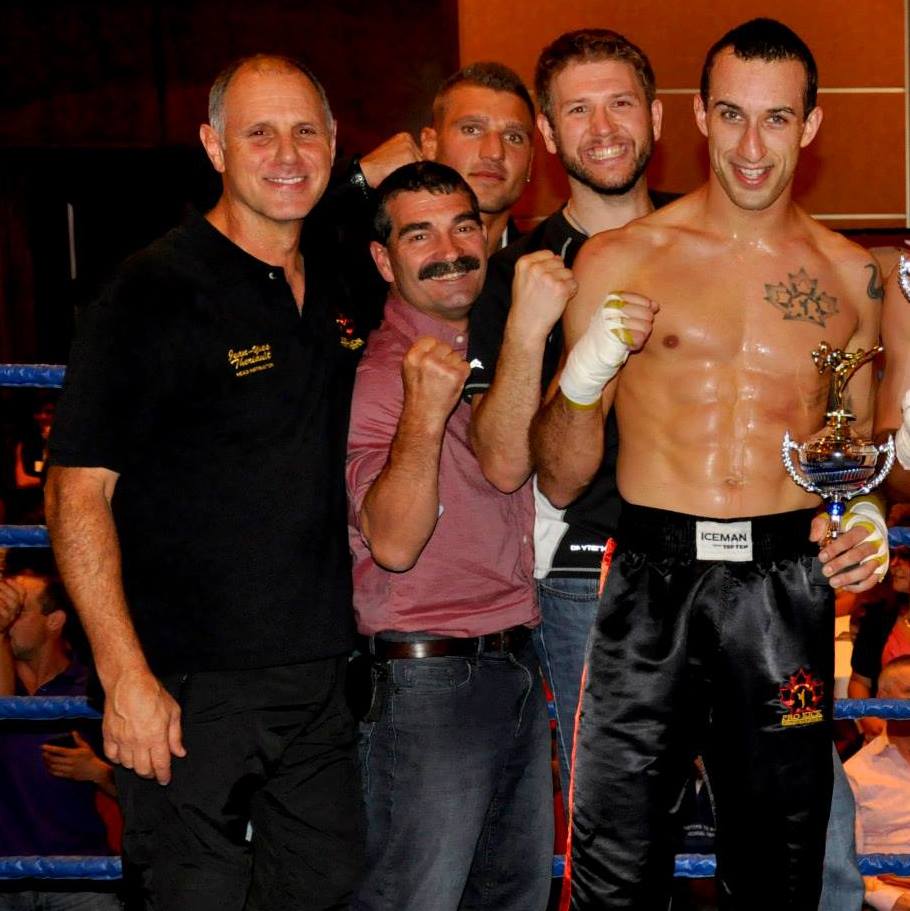 All Therien kickboxing classes have been developed by 23 time world kickboxing champion, Jean-Yves Theriault. Whether you're looking for a full body workout or to compete in the ring, we can help you achieve your goals. Classes are fun, intense and, most importantly, at your own pace.
Cardio Kickboxing
Cardio kickboxing provides a full body workout with no physical contact (ie. nobody will try to hit you). In addition to a great cardio exercise, you'll gain muscle strength and flexibility. Learn the essentials of kickboxing in a friendly environment, all while working up a sweat, relieving stress and making new friends. This class is great for all adults looking to get in shape with a workout at their own pace while having fun and learning some martial arts.
Prokick/Competitive Kickboxing
The Therien Prokick program is designed for those who love the cardio class and want to go further in learning the sport's technical details. Work closely with certified instructors to improve your technique, both bags work and in sparring. As you progress, you'll move up through the levels to eventually achieve a Gold Certification. This class is great for those who already have kickboxing experience, want an extra workout, and have a desire to learn.
Therien Kickboxing has produced a number of kickboxing champions, including Chesterville's own provincial champion, Paul Norman. Whether you want to be a champion, try an exhibition fight in a kickboxing ring, or simply practice sparring, we'd love to train with you. Under the coaching of 23 time world champion Jean-Yves Theriault, you'll be part of a team, work through intense physical workouts, and get what it takes to make it through 3 rounds in the ring. This class is great for students with strong cardio, advanced in the Prokick program and have a positive attitude.

Therien Martial Arts and Fitness Centre offers a wide range of personal fitness classes to fit your schedule and help you meet your personal goals. All classes are developed by Certified Personal Trainers and led in a way that allows you to go at your own pace – after all, your fitness is all about you!
Circuit Fitness
Get a full body workout packed with exercises, stretching and drills. Every class is different with new and interesting circuits to try. The class is always created and monitored by a certified fitness instructor.
Seniors'/Beginners' Fitness
Senior and Beginner Fitness is similar to all of our other fitness programs, but on a lighter scale. Classes consist of cardio, resistance training and chair workouts. Like all of our other fitness classes, you go through the workouts at your own pace and your certified fitness instructor will help you modify all exercises to suit you. This class is perfect for anyone wanting to get in shape but looking to start slow or dealing with physical limitations that may require a more customized workout.
Personal Training
Looking for 1-on-1 attention to meet your personal fitness goals. Get in touch with us and book your private session today. Your personal trainer will work with you to develop a program unique to you, around your schedule.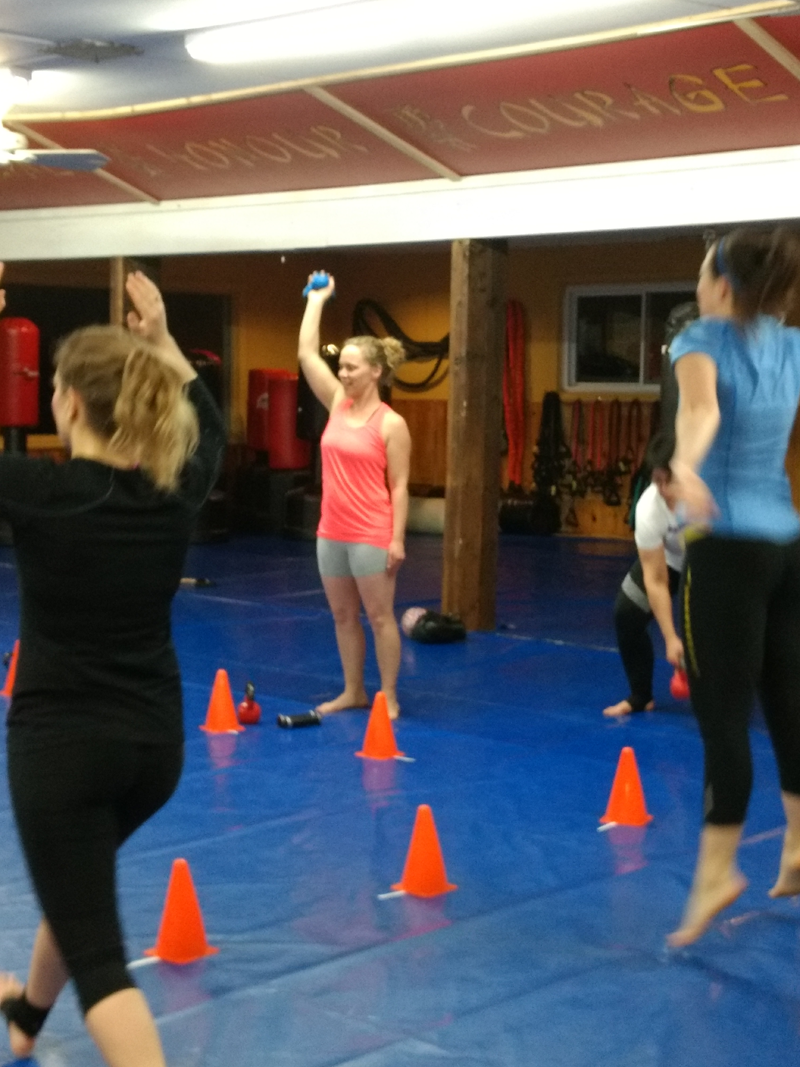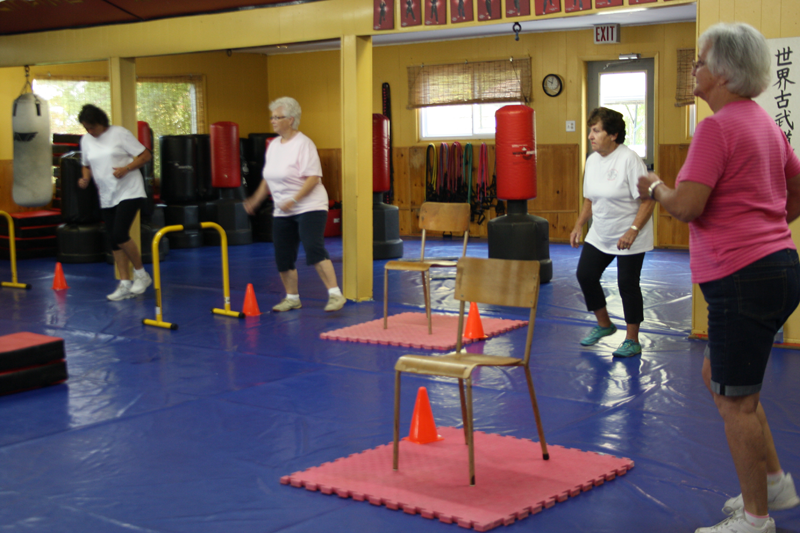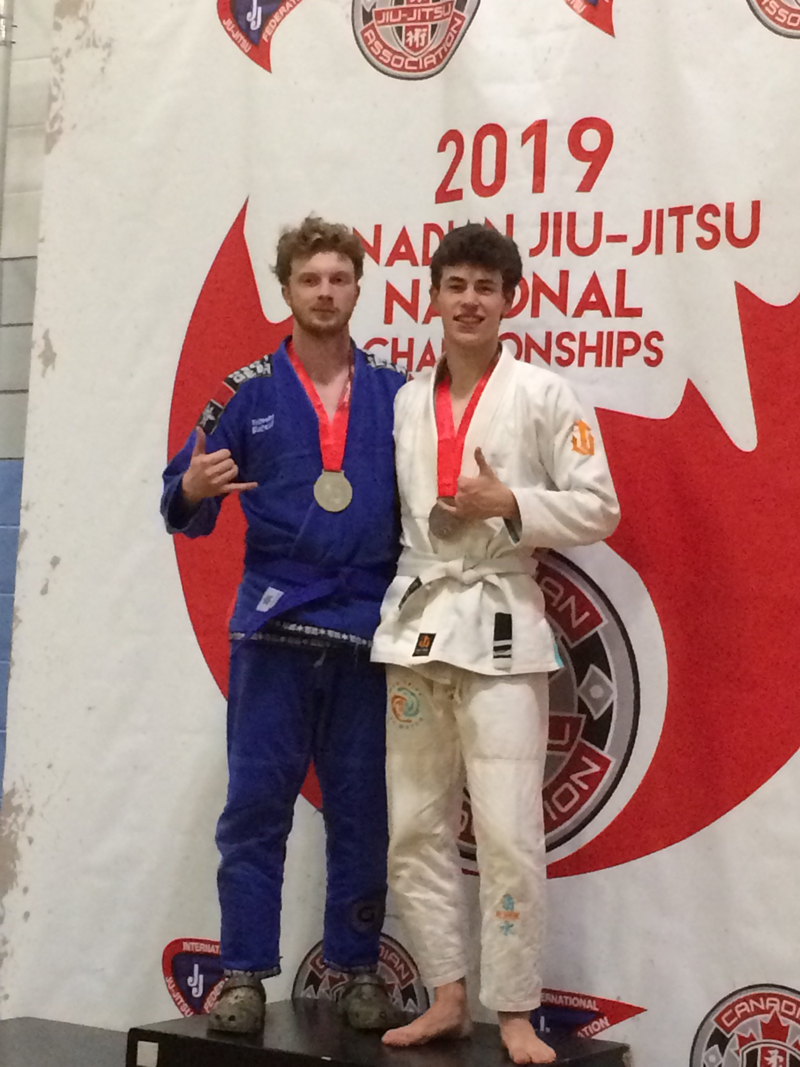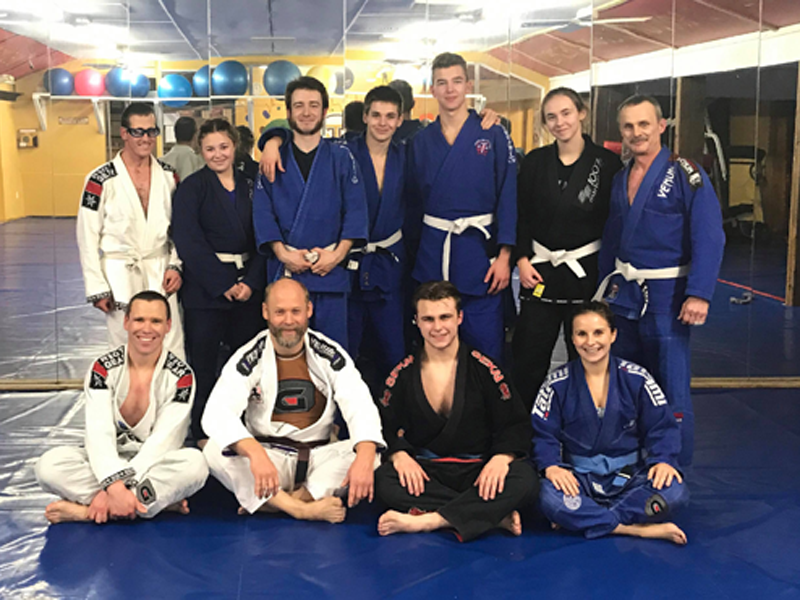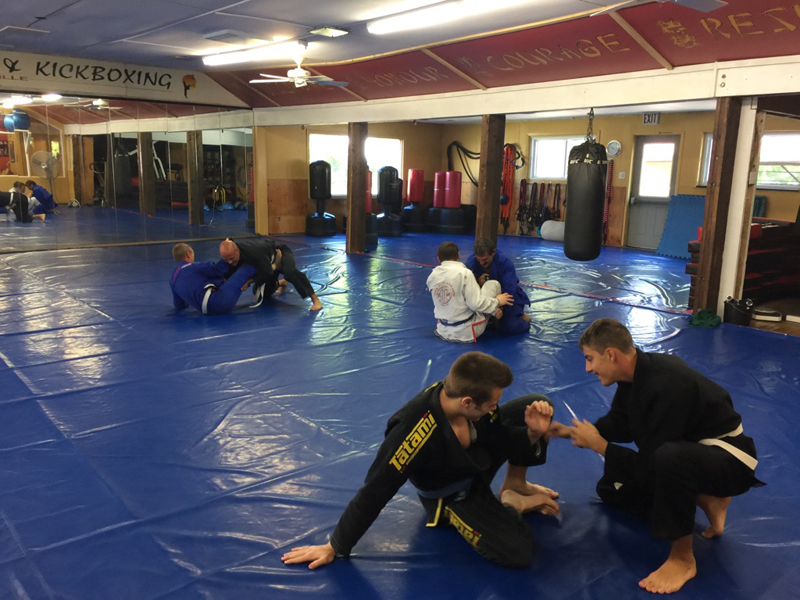 Brazilian Jiu-Jitsu (BJJ)
Brazilian Jiu-Jitsu (BJJ) is a martial arts system that focuses on grappling, ground control and submissions. Focusing on skill and leverage, it allows a smaller person to overcome someone larger and much stronger. Its success in the UFC, Mixed Martial Arts (MMA) and as a form of self-defense is unparalleled.
Affiliated with Professor Fernando Zulick (Gringo), our school is part of the Therien-Gringo Jiu-Jitsu team, one of the most respected competition teams in the province. Chesterville's coaches for the BJJ program are Daniel Gasser and Norm Beauchamp, BJJ practitioners training under Professor Ely Camejo.
Whether you're looking to compete or searching a social atmosphere that delivers a work-out, Brazilian Jiu-Jitsu is a great solution. It offers the opportunity to improve cardio, build flexibility and enjoy the technical game that is BJJ.
New and experienced students are invited to our Yoga sessions, guaranteed to help you relax, while stretching and strengthening your body and mind. In all classes, questions are always welcome and modifications are always possible.
Hatha and Vinyasa Yoga and Flow
Join us Friday evenings (6:30pm) and Sunday mornings (9:00am) for a general Hatha and Vinyasa yoga and flow, with classes alternating between relaxation and conditioning flows.
Partner Yoga
Once a month, we mix things up for a lighter, more fun class with partners. Work in pairs through breathing and poses that'll test your communication, creativity, stability, strength and flexibility limits. These classes offer new challenges and lots of laughs at the same time.